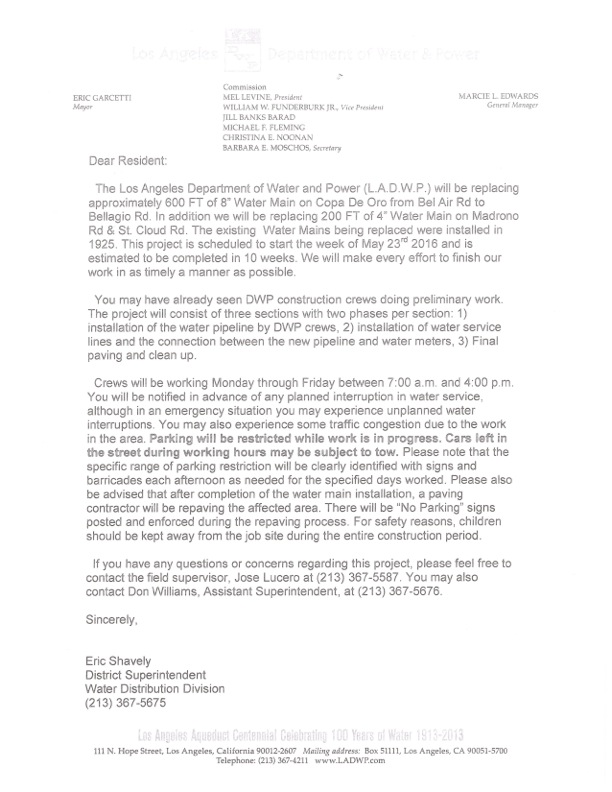 Beginning tomorrow, June 2, 2016, LADWP will be replacing approximately 600 feet of 8" water main on Copa de Oro from Bel-Air road to Bellagio Road. In addition, they will be replacing 200 feet of 4: water main on Madrono Road and Saint Cloud Road. The project estimate for completion is in 10 weeks.
Crews will be working Monday through Friday, between 7:00 AM and 4:00 PM. Residents will be notified in advance if any planned interruption in water service.
Parking will be restricted while work is in progress. Cars left in the street during working hours may be subject to tow.
Below is the notification letter from LADWP should you require further information.